We are an entrepreneurial specialist, delivering true benefits to patients
"Our purpose explains why the Grünenthal team works with passion and dedication every day. It gives direction on the contribution each of us makes, and leads to a strong company dedicated to patients' needs."
We need to know the reason why we are working for Grünenthal and how working for Grünenthal can make a difference. The purpose provides the answer. Patients and their needs are at the centre of all our thoughts, decisions and actions. Everything we do is for the patient.
We want to use our excellent know-how and comprehensive experience to achieve best results for patients. By this, we are able to deliver true benefits to patients, addressing unmet patient needs.
As an entrepreneurial specialist we combine outstanding specialist (scientific) skills and business acumen in a unique way.
Our shared goal is to become a leader and role model among the mid-caps of the pharmaceutical industry. We want to prove ourselves in the market by drawing attention to the two main characteristics: first, our expertise, and second, our distinguished understanding of the business.
Grünenthal's Values and Behaviours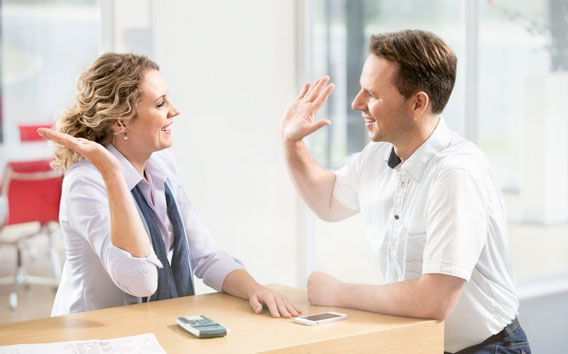 ...offer concrete guidance for our everyday behaviours at Grünenthal. They also define our desired attitudes.
Read more